Meet award-winning dentist Domingos Mamede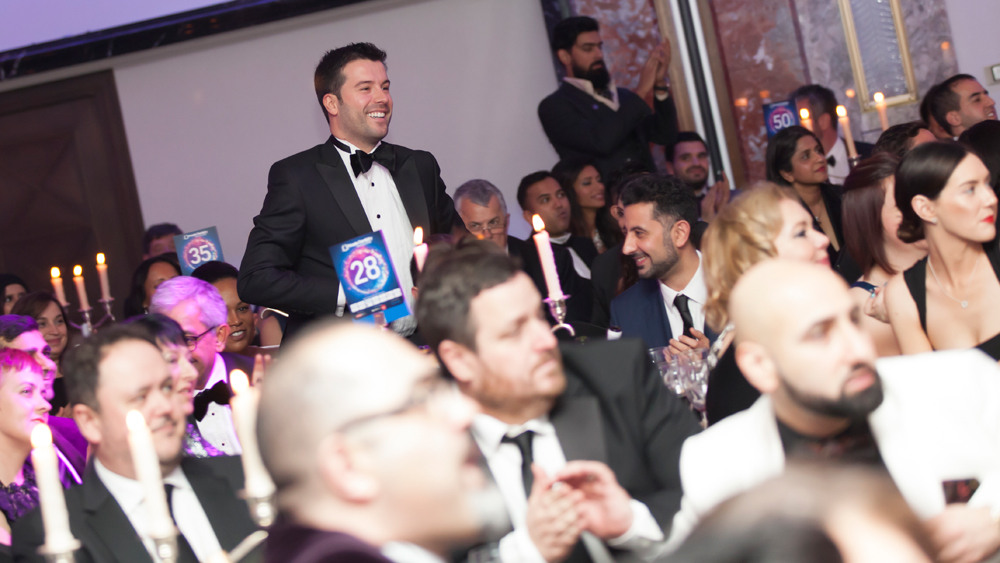 Domingos Mamede, dental implant surgeon and cosmetic dentist at Bupa Dental Care in Great Dunmow, was crowned Best Young Dentist UK East 2018 at The Private Dentistry Awards last week. We caught up with him following the glitzy awards ceremony to find out about his career journey, what he loves most about being a dentist and who inspires him.
Tell us about your career journey and where it started
My career started in Portugal, where I graduated in Dental Medicine. Not long after I moved to the UK, where I have been since.
In the last few years I have tried to keep growing as a human being and to become a more capable and competent dentist. That ambition has taken me down many paths, including training in aesthetic dentistry in Los Angeles at UCLA, volunteering and treating patients in Tanzania with Bridge2Aid and doing my MSc in Dental Implantology in England.
I also undertook oral surgery and periodontal surgery residencies in Peru, became the pitch dentist of super league rugby team Warrington Wolves, did a post-graduate in medico legal sciences, and worked at the Cancer Hospital in Porto. I always need a new challenge or goal in my head, to keep my motivation high.
What do you love most about your role?
Being a dentist gives you an amazing opportunity to interact with different people, from a broad range of different backgrounds, cultures, creeds and races, and I find that fascinating. Every person has a unique story to tell, and that enriches me every day.
What is the most memorable story you can recall from your time at Bupa so far?
As dentists we have a direct impact on our patients' health and well being, whether by improving their smile, or by increasing their confidence and self-esteem. For me that's priceless and makes it all worthwhile. I am very fortunate to have quite a lot of those moments with our patients at Bupa.
Also, and just as important, I am lucky to work with an amazing team at Great Dunmow. All my colleagues, both clinical and non-clinical, help me provide an outstanding patient journey.
What are your future ambitions?
I am a mentor of dentists taking their first steps in the world of implant dentistry. That is something I love to do and is a side of clinical dentistry that I would love to keep expanding on. I would also love to explore more of the business side of dentistry.
What advice would you give to someone looking to make the move into dentistry?
Dentistry is a career with many rewards, but also one that needs a lot of commitment. I would always recommend to start by requesting to spend some time at a dental practice getting work experience, before embarking on a six-year journey to become a dentist.
Who inspires you?
The patients and some of their life stories. The staff at Bupa Great Dunmow and their drive, passion, love for the next and how much they care. And my family, my wife and my newborn baby daughter.
For more information: https://newsroom.bupa.com/award-winning-dentist-domingos/